Smile Makeovers
Lumineers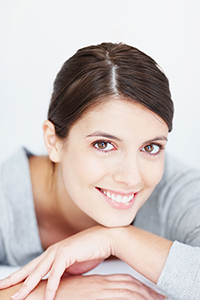 Like traditional veneers, Lumineers are designed to give you a beautiful, natural smile. However, unlike traditional veneers, Lumineers do not require any shots, drilling, or pain. And, most importantly, because no enamel is removed from the teeth Lumineers are reversible!  
Lumineers are custom-made like traditional porcelain veneers to fit each individual's mouth. However, Lumineers are ultra-thin (only about 0.2mm) and highly translucent.  This translucence allows them to replicate the natural appearance of enamel.  They are also very durable and can last up to 20 years.
The procedure takes only two office visits and approximately one hour to place the Lumineers.  There is no pain involved in the procedure as the Lumineers are so thin that little to no enamel will need to be removed, completely eliminating the need for needles and local anesthesia.  After the procedure, there will be no sensitivity or soreness.
Snap-On Smile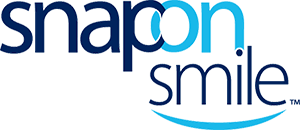 Snap-on Smile® is the easy, painless way to get the beautiful smile you deserve. Invented by a dentist who understood that not everyone could afford thousands of dollars in cosmetic restorations, the Snap-On Smile® will give you the Hollywood smile makeover you want at a fraction of the price!
Snap-On Smile® is a thin, strong resin material that snaps on over your actual teeth. It can be removed like any dental appliance, allowing you to easily brush and floss your natural teeth. The patented design allows you to eat and drink without any impingement into the gums. And, because each Snap-On Smile® is designed specifically for you, you can customize your smile with different color shades and various smile designs!
The Snap-On Smile® offers patients who are fearful of the dentist and dental procedures a beautiful restorative option that they can be proud of. There are no shots, no drilling, and the entire process takes only two office visits! After the consultation is complete, our doctor will take an impression of your mouth. You will then work with the doctor to choose the preferred shape and shade of your new smile. The impressions are then sent to the Snap-On Smile® Creations Laboratory to be custom designed just for you. Within a few weeks, your beautiful new smile will be ready to wear!
Teeth Whitening
Today's teeth whitening treatments are so easy, convenient and affordable that they've become a regular part of everyone's beauty routine. If you haven't tried one yet, you'll be happy to know that you have plenty of choices. For the fastest, most dramatic results, consider laser teeth whitening. Laser teeth whitening treatments take just an hour and can whiten teeth up to 10 shades. If you're the do-it-yourself type, an at-home teeth whitening kit might be right for you. These professional grade teeth whitening kits produce excellent results over a longer period of time. They can be purchased from your dentist or over-the-counter, but for best results, it's recommended that you always consult with a dentist before trying any over-the-counter teeth whitening system.
Porcelain Veneers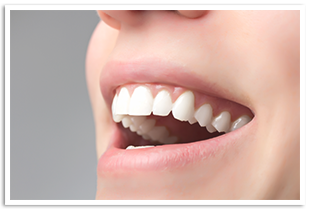 Years ago, smile makeovers involved multiple dental treatments over a period of several months. That's no longer the case, thanks to porcelain veneers. Porcelain veneers are ultra thin shells made of translucent porcelain that can be bonded to your teeth for cosmetic purposes. Extremely versatile and durable, porcelain veneers are an excellent option whether you want a total smile makeover or need to cover a chipped tooth, mask a cracked tooth, or close gaps between your teeth. They require little to no prepping and can often be applied in just one dental visit!
Cosmetic Dental Bonding
Cosmetic dental bonding is a versatile and affordable way to improve the appearance of chipped teeth, stained teeth and gapped teeth. As one of the most conservative cosmetic dentistry treatments around, cosmetic dental bonding requires little to no prepping and preserves most of the natural tooth structure. And it's fast, too! Dental bonding usually takes just one visit to complete.
Cosmetic Dental Implants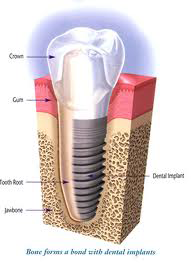 It's almost impossible to feel confident when you smile if you're missing teeth. Cosmetic dental implants can change that. With cosmetic dental implants, you get the best in function and aesthetics. Cosmetic dental implants are securely anchored in the jaw bone for maximum comfort and durability. The replacement tooth, or dental crown, is made of tooth-colored porcelain so that your cosmetic dental implants look, feel and function just like your real teeth!